Cyber security is the practice of protecting computer systems, networks, programs, and the cloud from digital attacks.  Cyber attacks are commonly aimed at accessing, changing, or destroying sensitive information; interrupting normal business flow; and extorting money from users.  Implementing effective cyber security solutions is a complex challenge because attackers are continually becoming more innovative and there are more computing devices in the world today than people.
A successful cyber security approach involves multiple layers of security functions spread across the computing devices and data that one intends to keep safe. The time to establish a security plan to prevent security incidents and respond quickly in the event of a cyber attack is long before it occurs and causes damage.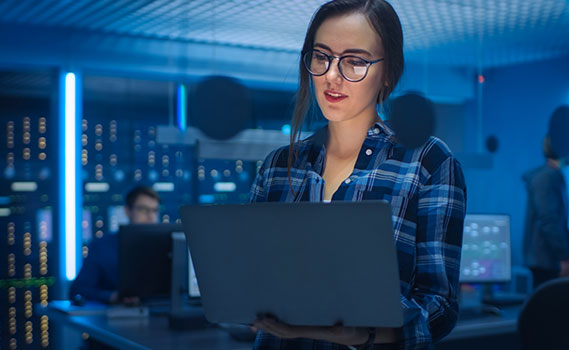 Big Solutions For Small Business
Stop Spending Your Time On IT Problems.
Contact Us To Experience The Ease Of Concierge IT Support Today.
Cyber Security Technology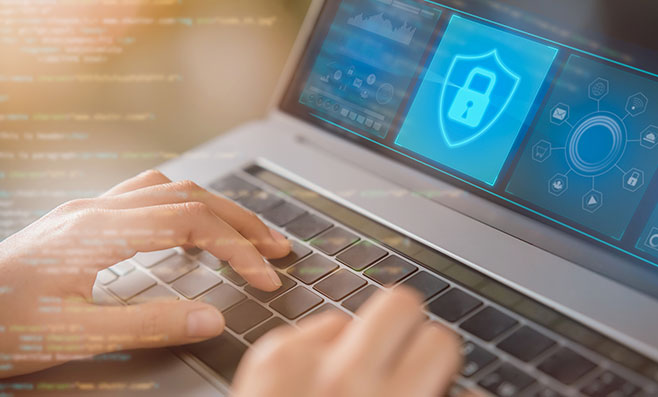 Managed Firewall w/ Intrusion Detection, Intrusion Prevention, and VPN
Managed Antivirus and Anti-malware
Managed Email based SPAM and Virus Protection
DNS Cloud Protection
Virtual Private Networks (VPN)
Backup and Disaster Recovery
Encryption and Multi-Factor Authentication
Technology is essential to giving organizations and individuals the security tools needed to protect themselves from digital attacks. Protecting the computing devices and data we manage is paramount for keeping your business operations running smoothly. Common technology used to protect Information Systems include next-generation firewalls, DNS filtering, malware protection, antivirus software, and email security solutions. The same robust enterprise-level solutions afforded by large corporations can be applied for protecting small business owners as well. After years of experience testing different products, we offer a suite of tools for our cyber security solutions that we believe is the best combination available for keeping your Information Systems secure. CP Networks partners with the best technology companies in the industry!
Our complimentary network assessment uncovers network & security risks and identifies areas of improvement for reliability & productivity of your Information Systems.  We have the tools and expertise necessary to offer a custom-tailored solution scaled to fit your security needs and give you peace of mind when operating in the digital landscape.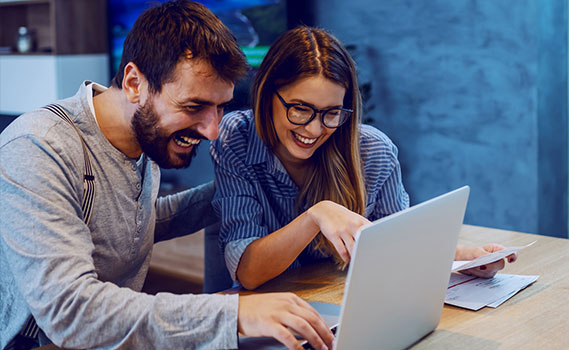 Enterprise-Level Strength and Protection for SMB
Firewalls – A firewall is a network security device that monitors and controls incoming & outgoing network traffic.  A firewall typically establishes a barrier between a trusted internal network & untrusted external network, such as the Internet.  CP Networks offers world-class firewall protection for their clients.  
DNS filtering – Domain Name System (DNS) filtering protects your employees and network by preventing questionable and unsafe content from entering your IT infrastructure.  DNS filtering operates by forwarding domain requests from your networks and employees to DNS resolvers which prevent threats over any port or protocol.  If the domain is deemed as safe, the DNS resolver responds with the IP address for the requested domain.  Protection can be extended to devices, remote users, and distributed locations anywhere.  
With content filtering solutions you can block inappropriate website content from your employees effectively without keeping your staff from the sites and services they need.  Group policies can keep certain employees from accessing sites like Facebook and YouTube.  The intelligent filtering system will automatically detect and block inappropriate content.  DNS cloud protection is a standard part of CP Networks' Managed IT Service Agreement.  
Malware protection – Malware is a type of malicious software designed to gain unauthorized access to harm or exploit any computing device, service or network.  Nearly half of all consumers worldwide have been victims of cybercrime. Every link clicked, email opened, app downloaded, and network joined is an opportunity for hackers to compromise personal data (financial data, healthcare records, emails, and passwords) for financial gain. CP Networks offers complete anti-malware protection for your devices which is 60x faster than the average scan time.  Its light touch won't slow down your system's resources.  
Anti-virus software – Software viruses are a type of malicious code or malware written to alter the way a computer operates and is designed to spread from one computer to another after an initial execution on a target system where human interaction is required.  A virus operates by attaching itself to a legitimate program or document that supports macros for the purpose of executing its code.  In the process, a virus has the potential to cause damage such as harming the system software by corrupting, destroying, or encrypting data, slowing down system resources, and logging keystrokes.  CP Networks offers best in class anti-virus protection for their clients.
Serving 100's of happy clients since 2002
CONNECT DIRECTLY WITH SUPPORT
FAST SERVICE & EXPANDED HOURS
Hear it from other business owners

"We have utilized CP Networks services for over 20 years, because the customer service and in-person support is outstanding. I highly recommend their services"
Marilyn R. Zehntner
President, COO, CCO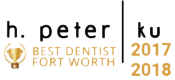 "Ladd Holder and his team from CP Networks has been an integral part of our IT support for our dental office for over 10 plus years. They have always promptly been there in my day to day IT support needs and have gotten our computer systems to run smoothly and efficiently. I would recommend CP Networks for any of your IT support needs."
H. Peter Ku
D.D.S., PA
We Manage Your Computers
So You Can Manage Your Business